Eat Well Stay Well 2016 One Day Immersion
September 18, 2016 @ 5:00 am

-

12:00 pm
Third Annual
One Day Immersion
A Healthy Plant-Based Lifestyle Event 
"Let food be thy medicine and medicine be thy food." – Hippocrates 
Sunday, September 18, 2016, 9 a.m. to 4 p.m.
Atholton Seventh-day Adventist Church, 6520 Martin Rd., Columbia, MD
Take charge of your health!  Add years to your life . . . and life to your years!
Heart disease, obesity, cancer, diabetes, Alzheimer's, auto-immune diseases and other chronic conditions afflict millions of Americans and their families.  Pills and surgery can help, but, standard medical treatments often fail to address the underlying causes of disease, can be very expensive, and can have unwanted side effects or complications.  Did you know that most of these conditions can be prevented, and sometimes even reversed, through a whole-food, plant-based diet?  Join us for a fun, informative day-long event to hear the latest science and to learn how to make the transition to a delicious, healthy, rewarding new lifestyle!
Event Details
v  8:30 sign-in and networking
      9:00 – 4:00 speaker program
v  Enjoy delicious whole-food, plant-based lunch provided by Nalley Fresh, and dessert by Roots Market
v  Featuring nationally known presenters
v  Sign language interpreters provided for all presenters
v  Cooking demonstration with samples
v  Mini-fitness breaks throughout the day
v  Chance to meet and network with other health-conscious individuals
v  Handouts, recipes, coupons
v  Door prizes
v  Book and DVD sales
v  $89 per person June 1 through September 17, 2016
      $99 per person at the door (if seating available)
About Our Presenters
Neal Barnard, M.D. is a leader in nutrition and research, a bestselling author, and an adjunct associate professor of medicine at the George Washington University School of Medicine and Health Sciences. He is also the president of the Physicians Committee for Responsible Medicine, and has led numerous groundbreaking research studies investigating the effects of diet on diabetes, body weight, and chronic pain. His books include New York Times bestsellers 21-Day Weight Loss Kickstart and his latest one, Power Foods for the Brain.
Dr. Barnard will be speaking on Power Foods for the Body and Mind.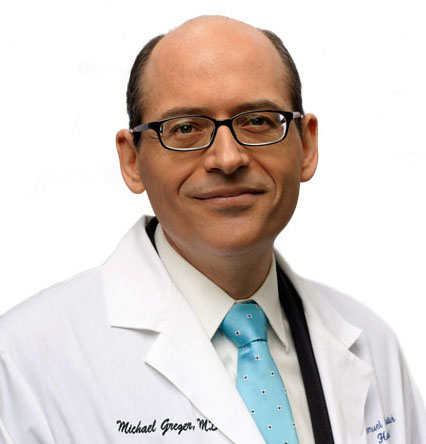 Michael Greger, M.D. is a founding member of the American College of Lifestyle Medicine, physician, author, and internationally recognized speaker on nutrition, food safety, and public health issues.  He has lectured at the Conference on World Affairs, testified before Congress, and was invited as an expert witness in the defense of Oprah Winfrey in the infamous "meat defamation" trial. He is a graduate of Cornell University School of Agriculture and Tufts University School of Medicine. Currently Dr. Greger serves as the Director of Public Health and Animal Agriculture at The Humane Society of the United States. More than a thousand of his nutrition videos are freely available at www.NutritionFacts.org, with new videos and articles uploaded every day.
Dr. Greger has scoured the world's scholarly literature on clinical nutrition and developed this new presentation based on the latest in cutting-edge research exploring the role diet may play in preventing, arresting, and even reversing some of our most feared causes of death and disability.  His New York Times bestselling book, "How Not to Die", will be available for sale at the event. 
Dr. Greger will be presenting a talk entitled, Food as Medicine: Preventing and Treating Disease With Diet.
Dr. Joel Fuhrman is a board-certified family physician, six-time New York Times best-selling author and internationally recognized expert on nutrition and natural healing, who specializes in preventing and reversing disease through nutritional methods. Dr. Fuhrman coined the term "Nutritarian" to describe his eating style, which is built around a diet of nutrient-dense, plant-rich foods. For over 25 years, Dr. Fuhrman has shown that it is possible to achieve sustainable weight loss and reverse heart disease, diabetes and many other illnesses using smart nutrition. In his medical practice, and through his books and PBS television specials, he continues to bring this life-saving message to hundreds of thousands of people around the world.
Dr. Fuhrman will be presenting (via Skype) a talk entitled, Eating for Cancer Protection and Longevity.
Chef Del Sroufe is Executive Chef of Wellness Forum Foods in Columbus, Ohio and the author of Forks Over Knives: the Cookbook, on the New York Bestseller list for more than 30 weeks; Better than Vegan, the story of his struggle with weight loss and gain, and how he managed to lose over 200 pounds on a low fat, plant based diet; The China Study Quick and Easy Cookbook; and a coming book due out in May of 2017. Del is one of the best chefs in the U.S. at creating dishes that are not only plant-based, but low-fat and oil-free; most are compliant with the programs of the top plant-based doctors who are achieving incredible results with their patients. Del has mastered the art of preparing mouth-watering dishes that seem like they are just too good to be healthy…but they are! He has developed a diverse repertoire of hundreds of simple, easy to prepare recipes that guarantee that no one ever needs to get bored with or tired of the food. Through Wellness Forum Foods, Del creates and delivers great tasting plant-based meals to clients locally and throughout the continental United States. He teaches cooking and health classes and is a popular speaker at local venues and events around the country.
Del will be presenting a cooking demonstration entitled, Quick and Easy Dishes from a Healthy Plant-Based Kitchen.
Lani Muelrath, M.A. is an award-winning teacher, author, TV host, and top plant-based vegan lifestyle coach. Certified Specialist in Behavior Change, Plant-Based Nutrition, and Mindfulness Meditation Instruction, Lani has been featured on CBS TV, ABC TV, Prevention, USA Today, Huffington Post, and The Saturday Evening Post. Presenter for Physician's Committee for Responsible Medicine, Complete Health Improvement Program, and guest lecturer at San Francisco State University, Lani is Associate Faculty at Butte College where her book has been adopted as required text.  She is the author of the Doctor and Dietitian recommended The Plant-Based Journey: A Step-by-Step Guide to Transition to a Healthy Lifestyle and Achieving Your Ideal Weight, recognized by VegNews as Top Media Pick for 2015, and Fit Quickies: 5 Minute Workouts. More from Lani at www.lanimuelrath.com [also at www.facebook.com/lanimuelrath, www.twitter.com/LaniMuelrath, and www.instagram.com/lani.muelrath/].
Lani will be discussing Transitioning Successfully to a Plant-Based Lifestyle and conducting fun fitness breaks throughout the day.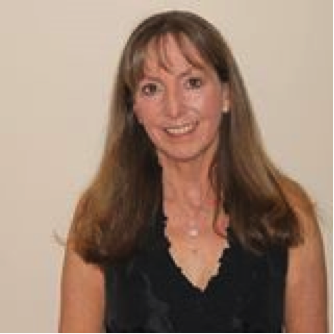 Dana Simpler, M.D. (Co-Host) is a board certified Internist and graduate of University of Maryland Medical School who has been in private practice in Baltimore for 27 years. She has always been interested in nutrition to treat disease, and encourages her patients to incorporate a plant-based diet and other healthy choices into their lifestyle as a powerful way to prevent the advance of cancer, heart disease, and diabetes. Dr. Simpler has gone outside typical medical conferences to become educated in the latest nutritional science as it relates to disease treatments, which makes her approach to nutrition unique among today's physicians.  Dr. Simpler frequently appears on the WBFF Fox45 Baltimore Morning News to discuss the role of healthy nutrition in achieving and maintaining optimal wellness. In addition to her private practice, Dr. Simpler sponsors community health conferences and corporate wellness programs, including the CHIP program, CHIPHealth.com. Learn more about Dr. Simpler at www.DrSimpler.com.
Sharon McRae (Co-Host) is a plant-based Certified Health Coach residing in Howard County, Maryland, who has been applying principles of health and nutrition in her own life for more than three decades. She is also a certified instructor for the Physician's Committee for Responsible Medicine's (PCRM) Food for Life program, teaching nutrition and cooking classes at locations throughout the community. Sharon offers nutrition and health coaching to clients and families and conducts special events such as workshops, seminars, and food store tours. Sharon also organizes the Columbia, Maryland Forks Over Knives Meetup Group (www.meetup.com/Columbia-MD-Forks-Over-Knives-Meetup) which includes over 850 members and meets for a monthly plant-based, whole-food potluck dinner in Howard County, Maryland, and also meets for outings to local restaurants that provide special whole-food, plant-based menu options to the group. For more information about Sharon, visit www.EatWell-StayWell.com.
Get Inspired – Get Healthier – Live Longer – Go Plant-Based!
In case you need to cancel your registration, please keep in mind the following dates:  
August 18, 2016:  Last day for a 100 percent refund
August 28, 2016:  Last day for a partial refund of 50 percent
No refunds given after August 28, 2016; registrant is responsible for entire registration
Many thanks to:
Carrie Quigley and Associates, Inc.
Sign Language Interpreting Agency
Tickets: