Eat Well Stay Well 2017 One Day Immersion
September 10, 2017 @ 9:00 am

-

4:00 pm
Fourth Annual
One Day Immersion
A Healthy Plant-Based Lifestyle Event 
"Let food be thy medicine and medicine be thy food." – Hippocrates 
Sunday, September 10, 2017, 9 a.m. to 4 p.m.
Atholton Seventh-day Adventist Church, 6520 Martin Rd., Columbia, MD
Take charge of your health!  Add years to your life . . . and life to your years!
Heart disease, obesity, cancer, diabetes, Alzheimer's, auto-immune diseases and other chronic conditions afflict millions of Americans and their families every year.  Pills and surgery can help, but standard medical treatments often fail to address the underlying causes of disease, can be very expensive, and can have unwanted side effects or complications. Did you know that most of these conditions can be prevented, and sometimes even reversed, through a whole-food, plant-based diet?  Join us for a fun, informative day-long event to hear the latest science and to learn how to make the transition to a delicious, healthy, rewarding new lifestyle!
Event Details
v 8:30 sign-in and networking
     9:00 – 4:00 speaker program
v Enjoy delicious whole-food, plant-based lunch provided by GreenFare Organic Café (from Herndon, Virginia)
v Featuring nationally known presenters
v Cooking demonstration with samples
v Mini-fitness breaks with Stephanie Dignan and  Ashley Piston from The Boot Camp Girl
v Meet and network with other health-conscious individuals

v Handouts, recipes, coupons
v Door prizes
v Book and DVD sales
v $129 – Regular Price July 1 through September 1, 2017
     $139 – If Available, Sept. 2 through 9, 2017 (last year's event sold out)
About Our Presenters
Neal Barnard, M.D. is a leader in nutrition and research, a bestselling author, and an adjunct associate professor of medicine at the George Washington University School of Medicine and Health Sciences in Washington, DC. He is also the founder and president of the Physicians Committee for Responsible Medicine and has led numerous groundbreaking research studies investigating the effects of diet on diabetes, body weight, and chronic pain. Dr. Barnard has authored more than 70 scientific publications as well as 18 books, including the New York Times bestsellers 21-Day Weight Loss Kickstart and Power Foods for the Brain, and his latest book, The Cheese Trap.
As president of the Physicians Committee (PCRM.org), Dr. Barnard leads programs advocating for preventive medicine, good nutrition, and higher ethical standards in research. He has hosted four PBS television programs on nutrition and health, and is the editor in chief of the Nutrition Guide for Clinicians, a textbook made available to all U.S. medical students. His research contributed to the acceptance of plant-based diets in the Dietary Guidelines for Americans. In 2015, he was named a Fellow of the American College of Cardiology.          
Originally from Fargo, North Dakota, Dr. Barnard received his M.D. degree at the George Washington University School of Medicine and completed his residency at the same institution. He practiced at St. Vincent's Hospital in New York before returning to Washington to found the Physicians Committee.
Jyothi Rao, M.D. has been practicing medicine for over 20 years. She received her M.D. degree from the University of Medicine and Dentistry of New Jersey and completed her internship and residency at the Tufts New England Medical Center in Boston. Dr. Rao practiced medicine in New York and in a busy primary care practice in Ellicott City, Maryland before opening Shakthi Health and Wellness Center in Mt. Airy, Maryland, an integrative medical practice that emphasizes a patient-centered, whole-person approach to healing, health and vitality.
A strong proponent of holistic medicine, Dr. Rao is certified in Medical Acupuncture from UCLA. She received her Board certifications in Anti-Aging, Regenerative and Functional Medicine in 2013 and is currently enrolled in a Masters of Nutrition program. She is the co-author of the book Finding Balance, which discusses a holistic approach to health and wellness. In addition to her medical practice, Dr. Rao regularly presents lectures and workshops to both patients and physicians to educate them about the powerful role of lifestyle changes to combat stress and illness to achieve a longer, healthier life. She is also an instructor at Maryland University of Integrative Health.
Dr. Rao's passion is to educate the public to empower them with tools so they can play an active role in their own health. Her practice, Shakthi Health and Wellness Center, strives to personalize treatment plans to achieve optimal health in mind/body and spirit for her clients.
Caldwell B. Esselstyn, Jr., M.D., author of the bestselling book, Prevent and Reverse Heart Disease, is renowned for his work with heart patients, as featured in the movie Forks Over Knives and other documentary films showing the powerful health benefits of the whole food, plant-based diet. He received his B.A. from Yale University and his M.D. from Western Reserve University. In 1956, he was a member of the gold medal-winning U.S. rowing team at the Olympic Games. He was trained as a surgeon at the Cleveland Clinic and at St. George's Hospital in London. In 1968, as an Army surgeon in Vietnam, he was awarded the Bronze Star.
Dr. Esselstyn has been associated with the Cleveland Clinic since 1968. During that time, he has served as President of the Staff and as a member of the Board of Governors. He chaired the Clinic's Breast Cancer Task Force and headed its Section of Thyroid and Parathyroid Surgery. He is a Fellow of the American College of Cardiology.  Dr. Esselstyn presently directs the cardiovascular prevention and reversal program at The Cleveland Clinic Wellness Institute.
In 1995 Dr. Esselstyn published his benchmark long-term nutritional research arresting and reversing coronary artery disease in severely ill patients. That same study was updated at 12 years and reviewed beyond twenty years, making it one of the longest longitudinal studies of its type. In July of 2014 he reported the experience of 198 participants seriously ill with cardiovascular disease. During 3.7 years of follow up of the 89% adherent to the program, 99.4% avoided further major cardiac events.  Learn more about Dr. Esselstyn and his work at DrEsselstyn.com.
Michael Klaper, M.D. (who will be presenting via Skype) is a graduate of the University of Illinois College of Medicine in Chicago, with post-graduate training in internal medicine, surgery, anesthesiology, and orthopedics at the University of British Columbia hospitals in Vancouver and obstetrics at the University of California, San Francisco.  He has practiced acute care medicine in Hawaii, Canada, California, Florida, and New Zealand. Far more fulfilling is his current practice: preventive and nutrition-based medicine focusing on health-promoting food and lifestyle choices to help people stay out of hospitals and off of operating tables.  He currently practices nutritionally-based preventive and lifestyle medicine at TrueNorth Health Center in Santa Rosa, California.
A long-time radio host and pilot, Dr. Klaper has served as nutrition advisor to NASA's programs for space colonists on the moon and Mars.  Through his website, DoctorKlaper.com, Dr. Klaper publishes "Medicine Capsule," a free newsletter devoted to health and well being.  His videos and DVDs have been purchased from 50 countries and seen in 100 countries.  Over the past year, he made public appearances as a featured speaker in locations throughout Australia, Europe, and North America and through his internet presence is reaching ever-increasing audiences world-wide.
Chef AJ has been devoted to a plant-based diet for almost 40 years. She is the host of the television series Healthy Living with CHEF AJ which airs on Foody TV. With her comedy background, she has made appearances on The Tonight Show Starring Johnny Carson, The Tonight Show with Jay Leno, The Late Show with David Letterman and more. A chef, culinary instructor and professional speaker, she is author of the popular book Unprocessed: How to Achieve Vibrant Health and Your Ideal Weight, which chronicles her journey from a junk-food vegan faced with a diagnosis of pre-cancerous polyps, to learning how to create foods that nourish and heal the body.
Based in Los Angeles, Chef AJ teaches a monthly sold-out seminar featuring cooking instruction, nutritional science and song parodies, all delivered with comedic panache. Never content to leave her audience with mere "just do it" advice, she  teaches how to create meals to transform health and how to deal with cravings and food addiction, and addresses the emotional side of eating.  She is the creator of the Ultimate Weight Loss Program, which has helped hundreds of people achieve the health and the body that they deserve.
Chef AJ was the Executive Pastry Chef at Santé Restaurant in Los Angeles, where she was famous for her sugar, oil, salt and gluten free desserts which use the fruit, the whole fruit and nothing but the whole fruit. She is the creator of Healthy Taste of LA and the YouTube cooking show The Chef and the Dietician, and is proud to say that her IQ is higher than her cholesterol.  She also holds a certificate in Plant-Based Nutrition from Cornell University and is a member of the American College of Lifestyle Medicine.  Learn more about Chef AJ at EatUnprocessed.com.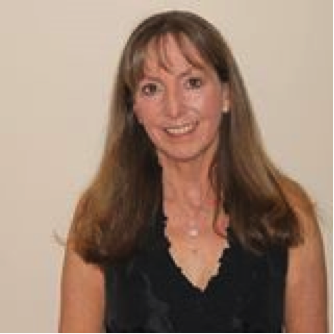 Dana Simpler, M.D. (Co-Host) is a board certified Internist and graduate of University of Maryland Medical School who has been in private practice in Baltimore for 28 years. She has always been interested in nutrition to treat disease, and encourages her patients to incorporate a plant-based diet and other healthy choices into their lifestyle as a powerful way to prevent the advance of cancer, heart disease, and diabetes. Dr. Simpler has gone outside typical medical conferences to become educated in the latest nutritional science as it relates to disease treatments, which makes her approach to nutrition unique among today's physicians.  Dr. Simpler frequently appears on the WBFF Fox45 Baltimore Morning News to discuss the role of healthy nutrition in achieving and maintaining optimal wellness. In addition to her private practice, Dr. Simpler sponsors community health conferences and corporate wellness programs, including the CHIP program, CHIPHealth.com. Learn more about Dr. Simpler at DrSimpler.com.
Sharon McRae (Co-Host) is a plant-based Certified Health Coach residing in Howard County, Maryland, who has been applying principles of health and nutrition in her own life for more than three decades. She is also a certified instructor for the Physician's Committee for Responsible Medicine's (PCRM) Food for Life program, teaching nutrition and cooking classes at locations throughout the community. Sharon offers nutrition and health coaching to clients and families and conducts special events such as workshops, seminars, and food store tours. Sharon is also the founder and organizer of the Columbia, Maryland Forks Over Knives Meetup Group (meetup.com/Columbia-MD-Forks-Over-Knives-Meetup) which includes over 1,150 members and meets for a monthly plant-based, whole-food potluck dinner in Howard County, Maryland.  The meetup group also meets for outings to local restaurants that provide special whole-food, plant-based menu options, and members keep in touch with each other on the meetup group's Facebook page. For more information about Sharon, visit EatWell-StayWell.com.
Get Inspired – Get Healthier – Live Longer – Go Plant-Based!
In case you need to cancel your registration, please keep in mind the following dates:  
August 10, 2017:  Last day for a 100 percent refund
August 20, 2017:  Last day for a partial refund of 50 percent
No refunds given after August 20, 2017; registrant is responsible for entire registration
Many thanks to: